Rapidox 1100 oxygen gas analyser sale
Known for being cost effective, reliable and versatile, the Rapidox 1100 oxygen gas analyser has remained a firm favourite among the vast product line from Cambridge Sensotec. The Rapidox 1100 specialises in analysing low ppm levels or 100% oxygen with either zirconia or electrochemical sensors.
To celebrate the 15 years of excellence since the first Rapidox 1100 was sold, Cambridge Sensotec will be offering the remaining Rapidox 1100 with a 15% discount until the 31st October 2016. Ultimately, this will mark the end of the manufacture for the traditional Rapidox design, making way for the introduction of the newly redesigned Rapidox 1100 being launched later this year.
The Rapidox 1100 oxygen gas analyser range can be used for a wide range of applications such as medical and food packaging testing applications, welding and additive manufacturing chambers, metal heat treatment and monitoring inert atmospheres within solder reflow ovens.
Available with a choice of two electrochemical oxygen sensors, the Rapidox 1100 offers one for low ppm measurements of 1ppm to 1% and another for 1–100% oxygen range. Electrochemical sensors are ideal for applications where VOC's or flammable gases are present in the gas sample.
Please call our sales team for more information on +44 (0)1480 46214 or by emailing sales@cambridge-sensotec.co.uk. With a fast turnaround time, the instrument can be delivered within a week of an order being placed! *
(*Applies to UK deliveries, overseas destinations may take longer).
To view the terms and conditions of this offer, please click here.
Additional News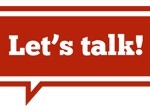 Cambridge Sensotec now has a live chat support. With a live web chat option via our website, we can ensure we can assist you as efficiently and as quickly as possible answering any queries you may have.