Rapidox 3100 Multigas Analyser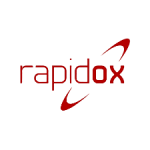 Product Information
The Rapidox 3100 range includes precision single, dual and triple gas analysis instruments providing powerful functionality and extensive features. Designed for process, research and development applications, this gas analyser range has proven very popular with universities and research institutes worldwide.
Typical gas analysis configurations include a combination of oxygen and another gas. However, other compatible gas sensors arrangements can be specified. Measurable gases include oxygen (O2), carbon dioxide (CO2), carbon monoxide (CO), hydrogen (H2), moisture (H2O), ethylene (C2H2), chlorine (Cl2), methane (CH2), nitrous oxide (N2O), nitric oxide (NO), ammonia (NH2), sulfur dioxide (SO2) and ozone (O2) to suit the application.
Read More
Product Information
The flow of test gas can be adjusted with the flow gauge/needle valve on the front panel. An optional powerful long-life pump draws a gas sample at a flow rate set by the user between 0-1 litres per minute. Alternatively, the pump can be independently switched off and the unit operated under flowing gas conditions.
Standard features on all models include four fully programmable alarm circuits (volt free contacts), programmable analogue outputs (0-10V and 4-20mA) for each sensor, easy calibration (user selectable gases), RS232 / RS485 / ModBus-RTU communications and complete data logging software. A type K thermocouple input and sensor are included for independent temperature measurements up to 1250°C, with readings displayed and data logged simultaneously with the gas analysis. Finally, the Rapidox 3100 Complies with EMC Directive 2004 / 108 / EC. UL/ETL Certification Number: UL-61010-1.
Please contact Cambridge Sensotec for further information or to discuss your requirements.
Features
The Rapidox 3100 is available in a bench version or as a 19″ rack-mounted version
Fast and accurate response, enhanced by internal pressure sensor
Easy user calibration procedure (with appropriate calibration gas) for a longer-lasting analyser
Low maintenance and long life sensor expectancy – standards expected from a Rapidox product
Four fully programmable alarm settings: high and low, open or closed relays for complete control
Digital outputs and fully programmable analogue outputs
Software package includes full control of the analyser, live graphing & Excel compatible data-logging
Operates on any worldwide mains voltage (90-260VAC) resulting in ease of use wherever you go
Type K thermocouple input allows for independent temperature measurements
Password protection feature
Complies with EMC Directive 2004 / 108 / EC. UL/ETL Certification Number: UL-61010-1
Product Specification
Type
Measurement
Oxygen Sensor
10E-20ppm-30% zirconia sensor, ±1% accuracy
Other Gas Sensors
For other sensors, see the sensor matrix
Temperature Sensor
0-1250°C range Type K thermocouple, ±1°C accuracy
Max Gas Temperature
60°C
Ambient Operating Pressure
900mbar to 1100mbar absolute
Ambient Operating Temperature
5°C to 35°C
Warm-up Time
2-5 minutes at 20°C as standard
Supply Voltage
90-260 VAC, 50/60Hz
Voltage Outputs
0-10V linear, user-programmable
Current Outputs
4-20mA linear, user-programmable
Digital Outputs
RS232 (RS485 option available): ModBus-rtu protocol
data streamed on demand
Sample Connections
4mm ID / 6mm OD nipple type
Rectus or Swagelock
Front positioned
Display
Four line OLED display
Analyser Dimensions
150mm (H) x 350mm (W) x 263mm (D)
(bench mounted version)
132mm(H) x 482mm(W) x 365mm(D)
(rack-mounted version)
Weight
5kg (bench-mounted version)
6.5kg (rack-mounted version)
Pump Option
0-1 litres per minute, user selectable