Rapidox Gas Recovery Bag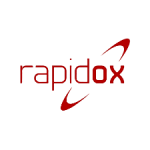 Product Information
Designed to store up to 80 litres of gas, the Rapidox Gas Recovery Bag allows for many hours of continuous, emission-free gas sampling before it requires emptying.
Global environment legislation restricts the release of harmful gases into the atmosphere, however with the Rapidox Gas Recovery Bag users are able to safely capture and contain any emissions released within the testing period.
Read More
Product Information
Once the user has finished their assessment or the bag has become full, it can be returned to a recycling facility for correct disposal. This makes it an ideal recovery solution, particularly for greenhouse gases such as Sulphur Hexafluoride (SF6) gas.
Self-sealing, industry-standard couplings allow for the bag to be easily connected to the Rapidox range of gas analysers. Additionally, the Rapidox Gas Recovery Bag is able to work in conjunction with any other gas analyser when fitted with the correct valve.
The bag is constructed from an extremely tough, heavy-duty DP472 PU (712028) coated polyamide material. A safety blow-off valve is incorporated, in addition to a clear pocket on the side for documents and a strong reinforced handle for transport.
Please contact Cambridge Sensotec for further information or to discuss your requirements.
Features
Allows for continuous, emission-free gas sampling
Large capacity provides storage for up to 80 litres of gas
Constructed from heavy-duty DP472 PU (712028) coated polyamide material
Safety valve fitted for overpressure relief
Self-sealing, industry-standard couplings fitted on the gas inlet
Extremely lightweight and easy to store
Suited for use in remote locations
Strong reinforced handle for ease of transport
Fully compatible with the Rapidox range of gas analysers
Ideal testing solution for environmentally harmful gases such as SF6
Product Specification
| | |
| --- | --- |
| Maximum Volume | 80 litres |
| Coupling Connection | Self-sealing |
| Optional Valve | Self-seal male Rectus. DN8/DN20 fittings |
| Over Protection Valve | Set to 0.2 bar blow off |
| Maximum Pressure | 0.24 bar |
| Maximum Vacuum | -50 mbar |
| Material of Construction | Heavy-duty DP472 PU (712028) 1200 GSM coated polyamide material |
| Dimensions (Inflated) | 400mm(H) x 400mm(W) x 500mm(D) |
| Weight (Deflated) | 2.kg |