The Portable Gas Detection Range
Did you know we have been supplying portable gas detection solutions from some of the biggest names in the industry for the last ten years?
The Cambridge Sensotec range includes not only our own manufacture Rapidox gas analysis products, but also portable gas detection products…
A world leader in the industry with a comprehensive range of portable single-gas and multi-gas detectors, BW Technologies by Honeywell has a solution for almost any application. You may already be familiar with the BW Clip and GasAlert ranges, but this is the newest addition to the family: the BW Solo. With an emphasis on cost-effectiveness for this single gas detector, you can be assured of convenience and dependable results, every time. Click here for the BW Solo technical specification sheet.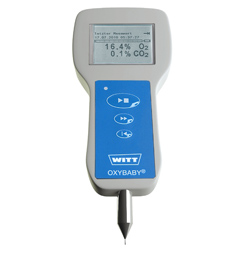 For over 70 years, Witt Gas has supplied gas related safety and control equipment. One product in their wide range is the Witt Oxybaby – this is a portable gas analyser designed for QC testing of products after packaging under a protective atmosphere (the MAP process) in the food industry. To learn more about the Witt Oxybaby, click here.
Keep in mind that, as with all our products that we supply, a full calibration and maintenance service is available from our fully trained technicians.
For more information on the BW and Witt range, please email sales@cambridge-sensotec.co.uk