Rapidox 2100 Oxygen Analyser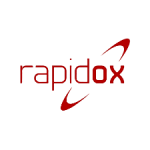 Product Information
The Rapidox 2100 is a high-performance oxygen (O2) analyser fitted with a rugged long-life zirconia sensor on a remote cable, together with a type K thermocouple sensor; allowing direct in-process measurement of oxygen and temperature in the sample gas. The sensors provide fast and accurate analysis over the low ppm oxygen range in harsh environments up to 650°C.
Zirconia oxygen sensors are particularly suitable for monitoring inert atmospheres in aggressive industrial applications within manufacturing processes; this includes high-temperature locations and vacuum atmospheres.
In rare instances where zirconia sensors are unsuitable, an electrochemical sensor will be used instead. Electrochemical oxygen sensors are ideal for monitoring high oxygen applications, or where VOC's, flammable gases, CO, H2 or He are present in the gas sample. Users have a choice between a sensor for low ppm measurements of 1ppm to 1%, or for high percent measurements in the 0-100% oxygen range.
Read More
Product Information
Depending on the specification of the analyser, the sensor is normally housed in a remote metal manifold that allows gas to flow through and over the sensor surface, or provide a vacuum-tight coupling to the sample point in a vacuum application. The exact design of the manifold housing depends on the application and can be situated up to 25 meters from the analyser using optional sensor extension cables. As well as a type K thermocouple sensor which is fitted as standard, a range of optional auxiliary pressure, vacuum and dewpoint sensors are available allowing multiple measurements in one instrument.
The configuration of the analyser allows for the instrument to be panel mounted or supplied within a wall-mountable, IP65 weatherproof housing. The oxygen sensor can then be positioned remotely, up to 25 metres away in either a separate cabinet or as a standalone sensor. A printer can be attached to the instrument using the serial port for permanent record keeping of results. All Rapidox analysers come with full Windows software that allows for remote configuration and monitoring of readings, as well as a full data-logging package that includes live-time graphing of each sensor channel.
For customers requiring seamless integration into their product or process, the Rapidox 2100 can be supplied as an OEM solution. The Rapidox 2100 also complies with EMC Directive 2004 / 108 / EC. UL/ETL Certification Number: UL-61010-1. Please contact Cambridge Sensotec for further information.
Features
Ideal for low ppm oxygen analysis in industrial applications and high-temperature applications
Easy user calibration procedure (with appropriate calibration gas) for after-sale longevity
Low maintenance and long life sensor expectancy are marks of a Cambridge Sensotec gas analyser
Two fully programmable alarm settings: high and low, open or closed relays
Digital outputs and fully programmable analogue outputs giving more flexibility to the user
Software package includes full control of the analyser, live graphing & Excel compatible data-logging
Operates on any worldwide mains voltage (90-260VAC) meaning ultimate usability
Various product configurations available, including OEM and bezel mounted (specify on order)
Type K thermocouple input allows for independent temperature measurements
For more peace of mind, a password protection feature comes as standard
Options such as remote electrochemical oxygen sensors & electro beam welded sensors are available
Complies with EMC Directive 2004 / 108 / EC. UL/ETL Certification Number: UL-61010-1
Product Specification
| | |
| --- | --- |
| O2Sensor Range | 10E-20ppm to 30% (zirconia) or 0-100% (electrochemical) |
| Optional H2O sensor | -100°C to +20°C dp. Supplied on 2m cable with sample chamber |
| Optional Pressure sensor | -1 to bar vacuum, 0-5 and 0-10 bar gauge pressure as standard. Supplied on 2m cable with sample chamber. High precision versions are available. |
| Thermocouple (included) | Type K, range 0-1250°C, ±1°C |
| Sample Connections | 4mm ID / 6mm OD nipple type connected to metal manifold. Rectus or Swagelok options. Front or rear positioning. |
| Warm-up time | 60 seconds at 20°C |
| Oxygen Sensor cable | 2m high temperature sheathed cable as standard. Fully shielded with a quick release plug. Extension cables available up to 25m total length |
| Voltage outputs | 0-5V (user-configurable) into minimum 5kΩ |
| Digital outputs | RS232 (RS485 option available): data streamed on demand/Modbus RTU/Ethernet |
| Current outputs | 4-20mA current loop (user-configurable) into maximum 500Ω |
| Operating Temperature & Operating Pressure | 5°C to 35°C, 900-1100 mbar absolute |
| Display | 20 x 4 character OLED |
| Supply Voltage | 90-260VAC, 50/60Hz |
| Analyser dimensions | 150mm(H) x 263mm(W) x 250mm(D) (without optional handle kit fitted) Panel Mount 300mm wide X 4U high |
| Weight | 3.5kg (including sensor) |
Customer Testimonials
"I've been using several Rapidox gas analyzers regularly since I joined Los Alamos National laboratory. They are excellent with our high temp furnaces compared to others I've tried. We have very specific requirements as we work in the 1E-8 to 1E-18 ppm O2 range."
Michal Jan Pate R&D Engineer Los Alamos National Laboratory