Rapidox 1100Z-OEM-RSB & 1100ZR3-OEM-RSB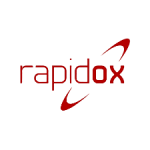 Product Information
The new Rapidox 1100Z-OEM-RSB is the World's first miniature zirconia oxygen analyser with pump designed to be DIN rail mounted into customer's equipment as a true OEM. The Rapidox 1100-OEM-RSB is a cost-effective 24Vdc OEM version of our sampling 1100 zirconia analyser range. The package has been shrunk down and simplified to fit onto a DIN rail in an electrical cabinet, and comprises a compact control unit (with or without OLED display and menu keypad), a zirconia sensor with sample connection points, a particle filter and a powerful miniature sample pump capable of drawing a gas sample at up to 1.5 litres per minute through 6mm OD/4mm ID flexible tubing.
Read More
Product Information
For larger installations there is a ZR3 multiplex option to allow three separate sample points to be controlled and measured with a single zirconia sensor. The ZR3 unit comprises a three-way solenoid unit to control the gas flow from channels 1,2 & 3 all operating on 24Vdc from the same DIN rail housing.
Zirconia oxygen sensors are common solutions for providing fast and accurate gas analysis over the low ppm oxygen range. They are particularly suitable for monitoring inert atmospheres and aggressive industrial applications within manufacturing processes such as additive manufacturing and solder reflow ovens.
The Rapidox 1100-OEM-RSB range can also be used to control an external proportional flow control valve (PFC) or a single solenoid relay using a remote signal output (RSO). These are exceptionally useful within inert gas blanketing applications, where the analyser can regulate the level of gas based on the measurement of oxygen via the PFC or RSO control function.
Features
• Zirconia sensor & control unit housed on a DIN rail mount
• Powerful long life sample pump & filter
• Basic metal enclosure or OLED & keypad option
• Three channel multiplex option
• Fast and accurate measurement of oxygen
• Pre-calibrated sensors for uninterrupted service
• Fully programmable analogue & digital outputs
• Data logging software
• Two programmable alarms
• Modbus RTU communication protocol
• 24Vdc 20W power
• Password protected menu system
Product Specification
| | |
| --- | --- |
| O2 Sensor Range | 0.5ppm to 30% (30,000ppm) |
| O2 Sensor Accuracy & Response | ±1% of the actual measured oxygen content OR 0.5ppm (whichever is the greater) & 4 seconds for a T90 step change @1L per min flow |
| O2 Sensor Life Expectancy | >17,000 hours |
| Voltage | 24V VDC +/-10% |
| Power | 20W |
| Sample connections | Push fit tube connections for 6mmOD/4mmID FEP tubing or similar. Other types can be fitted on request. |
| Warm-up time | 3-5 minutes as standard |
| Voltage outputs | 0-10V, user programmable |
| Current outputs | 4-20mA user programmable |
| Digital outputs | RS232 / RS485 & Modbus RTU |
| Max Gas Pressure | +/- 100 mbar gauge |
| Max Gas Temperature | 60°C |
| Ambient Operating Temperature & Pressure | 5°C to 35°C & 800 to 1200mbar absolute |
| Pump Option | Diaphragm pump. Variable speed 0-1.2 litres per min |
| Display | OLED display & keypad on enclosure version |
| Calibration | Any two or three gases – Pre calibrated Sensors Available |
| Enclosure Dimensions | 320mm (L) x 120mm (W) x 120mm (H) single gas version 375mm (L) x 120mm (W) x 120mm (H) three-gas multiplex version |
| Weight | 1.20kg single gas version 1.85kg three-gas multiplex version" |
| Alarm | Relay circuits. Fully user programmable |
| Din Rail Option | YES – two mounting points |
Customer Testimonials
"Cambridge Sensotec was not only happy to consider developing a new product to suit our requirements, but also excited about the project. This was clearly demonstrated by their communication and willingness throughout the project. We now have two of the new Rapidox R1100-ZR3-OEM analysers integrated into our proprietary control system, on 2 different machines, helping to ensure the quality of our large-scale AM parts"
 Alex Wright, Development Engineer, WAAM3D.