Rapidox 3100 OEM-3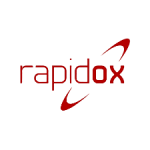 Product Information
The Rapidox 3100 OEM-3 is a three-channel version of our high-performance zirconia oxygen (O2) analyser. Supplied in a metal controller box, the Rapidox 3100 OEM-3 comprises three individual zirconia sensors on bespoke length cables with several options for gas fittings. All three sensor channels are controlled by a single RS485 digital communications link to a PC or PLC using a high-speed USB EasySync device which is included as standard. A special version of our Rapidox software is provided giving full LCD emulation and datalogging of all three channels simultaneously. In addition, a full set of analogue outputs and alarms are provided for each separate channel for more traditional communications needs. We offer a bespoke scope of supply service for customers, which gives a flexible, seamless and cost-effective integration into machinery, products or processes. Please ask us about this service.
Read More
Product Information
The analyser is ideal for providing fast and accurate in-situ gas analysis over the full oxygen range
10-20ppm to 30% O2 from three separate remote locations without the need to buy three individual gas analysers. This is especially convenient for installation in different locations on a large belt kiln or for taking measurements from three separate ovens in the same general location. Zirconia oxygen sensors are extremely rugged and particularly suitable for monitoring hot gas inert atmospheres and aggressive industrial applications directly within manufacturing processes, such as multi-layer ceramic capacitor (MLCC) ovens using forming gas, metal 3D printers, soldering ovens and furnaces. High temperature (650°C) and vacuum applications are also suited to this model. It is possible to run two complete systems from a single high-spec PC, providing users with up to six channels on very large ovens.
The oxygen sensor cable can be made to any length up to 25m and there are a choice of sensor mounting options including aluminium and stainless manifolds as well as vacuum fittings (ISO-KF and CF). The analyser has fully programmable analogue (voltage and current) outputs and alarm relays as well as RS485 digital signalling as standard. In addition to the standard Rapidox digital communications protocol and software, Modbus-RTU is included as standard. The analyser is designed specifically for seamless integration with PLC systems. The Rapidox 3100 OEM-3 complies with EMC Directive 2004 / 108 / EC. UL/ETL Certification Number: UL-61010-1.
Features
New high speed planar zirconia sensor using 60% less power
Special pre-calibrated sensors for quick & easy swap out – no cal gas needed & unit can remain in situ
24V power requirement (20W)
Bespoke IP65 wall mountable enclosure with ultra bright OLED screen and keypad
Extended sensor range down to 10E-26ppm for applications such as hydrogen dewpoint measuring
Complies with EMC Directive 2004 / 108 / EC. UL/ETL Certification Number: UL-61010-1
Product Specification
| | |
| --- | --- |
| O2 Sensor Range | 10-20ppm to 30% zirconia version |
| O2 Sensor Accuracy & Response | ±1% of the actual measured oxygen content OR 0.5ppm (whichever is the greater) 4 seconds for a T90 step-change @1L per min flow |
| Sample connections | Nipple or Swagelok |
| Warm-up time | 1-2 minutes at 20°C |
| Voltage outputs | 0-5V (0-10V on request) – each channel |
| Current outputs | 4-20mA – each channel |
| Digital outputs | RS485 via Easysync USB adapter |
| Max Gas Pressure | Up to 10 bar gauge (200bar burst pressure) |
| Max Gas Temperature | 650°C |
| Operating temperature | 5°C to 35°C, 0-95% RH non condensing |
| Calibration | Any two or three gases – Pre-calibrated sensors available |
| Power | 65W |
| Alarms | 2 alarm relay circuits, fully user-configurable – each channel |
| Supply Voltage | 90-260VAC, 50/60Hz |
| Circuit Board Dimensions | W350mm X D263mm X H150mm |
| Weight | 3.5kg |