Rapidox 1100 Oxygen Analyser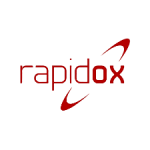 Product Information
The Rapidox 1100 oxygen gas analyser is the company's most cost-effective and versatile range of gas analysers fitted with either zirconia or electrochemical type gas sensor.
The zirconia oxygen sensor is the most common solution providing fast and accurate gas analysis over the range 1ppm to 30% O2 and is particularly suitable for aggressive industrial applications.
Users have a choice of two electrochemical oxygen sensors: one for low ppm measurements of 1ppm up to 1% and another for high percent measurements in the 1ppm to 30% oxygen range. Electrochemical sensors are ideal for high oxygen applications or ppm applications where VOC's, flammable gases, CO, H2 or He is present in the gas sample.  A special "oxygen clean" version of the high range analyser is also available.
Read More
Product Information
Together the three sensor types offer an oxygen measuring solution for almost any application possible.
Other variations of the model include a three-channel multiplex version, which allows for three gas streams to be sampled from separate points. Gases can be analysed in sequence or at intervals set from the controls (front keypad or software).
The Rapidox 1100 can also be used to control an external proportional flow control valve (PFC) or a single solenoid relay using a remote signal output (RSO). These are particularly useful within inert gas blanketing applications, where the analyser can regulate the level of gas based on the measurement of oxygen via the PFC or RSO control function.
Finally, the Rapidox 1100 complies with EMC Directive 2004 / 108 / EC. UL/ETL Certification Number: UL-61010-1.
Please contact Cambridge Sensotec for further information on this bespoke option.
Features
Choice of Zirconia or Electrochemical O2 sensor technology meaning more flexibility for the user
Thanks to internal pressure technology, you can be assured of fast and accurate results every time
Simple calibration procedure (with appropriate calibration gas) for after-sale longevity
Low maintenance and long life sensor expectancy – standards expected from a high quality analyser
Two fully programmable alarms with open or closed relay for a complete monitoring solution
Fully programmable digital and analogue outputs to further enhance the Rapidox 1100's versatility
Software package includes full control of the analyser, live graphing & Excel compatible data-logging
Operates on any worldwide mains voltage (90-260VAC) resulting in ease of use wherever you go
Options of front or rear gas fittings and bezel mounts (specify on order)
The choice between a long-life variable speed pump or vacuum ejector option
For more peace of mind, a password protection feature comes as standard
Complies with EMC Directive 2004 / 108 / EC. UL/ETL Certification Number: UL-61010-1
Product Specification
| | |
| --- | --- |
| O2 Zirconia sensor | 1ppm to 30% (Z) |
| O2 Electrochemical sensors | 0ppm to 10,000ppm (0-1%) (L) or 0-100% (E) |
| Sample Connections | 4mm ID / 6mm OD nipple type Rectus or Swagelock Front or rear positioning |
| Warm-up time | 3-5 minutes as standards |
| Voltage outputs | 0-10V, user programmable |
| Current outputs | 4-20mA linear, user programmable |
| Digital outputs | RS232 (RS485 option available): data streamed on demand/Modbus RTU/Ethernet |
| Max gas inlet pressure | 900-1100 mbar absolute |
| Max gas sample temperature | 55°C (Z) |
| Operating Temperature | 5°C to 35°C |
| Pump Option | Long life diaphragm pump variable speed 0-1.2 litres per min |
| Ejector Option | Vacuum ejector fitted, running off inlet pressure |
| Display | 20 x 4 character OLED display |
| Supply Voltage | 90-260VAC, 50/60Hz |
| Analyser dimensions | Bench: 150mm(H) x 253mm(W) x 272mm(D) Panel: 300 x 4µ (177mm(H) x 300mm(W)) Multiplex: 150mm(H) x 263mm(W) x 250mm(D) |
| Weight | 3.5kg (4kg with bezel) |
Customer Testimonials
"We have always been impressed with both the quality of the products and the professionalism shown from the staff at Cambridge Sensotec. We have used their gas analysis technology in our welding gloveboxes for many years to give our products the cutting edge. We would highly recommend Cambridge Sensotec not only for their product quality, but also their after sales service."
Ricky Hart, Weldlogic Europe Ltd.