Rapidox 2100-OEM-RSB-WALL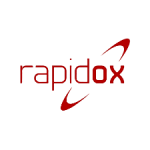 Product Information
The Rapidox 2100 OEM-RSB-WALL is a wall mount version of our miniaturised 24V OEM oxygen (O2) analyser. The compact (4.5″ x 3.0″) circuit is integrated into a neat IP65 wall mount polycarbonate box, with a clear smoked hinged lid. Behind this is a clear OLED display and menu keypad. The box is completely electrically isolated and meets all UL and IEC standards for these types of enclosures. There are cable entry glands on the base for power cables and analogue / digital / alarm leads The analyser comes with a robust cabled zirconia sensor, which is ideal for providing fast and accurate remote in-situ gas analysis over the the full oxygen range 10-20ppm to 30% O2. An optional external pressure sensor socket is included as standard.
Read More
Product Information
Zirconia oxygen sensors are extremely rugged and particularly suitable for monitoring inert atmospheres and aggressive industrial applications directly within manufacturing processes such as metal 3D printers, soldering ovens and furnaces. High temperature (650°C) and vacuum applications are particularly suited to this model. The OEM has auxiliary sensor and temperature (type K) inputs for connecting additional sensors such as pressure, vacuum and dewpoint and can also monitor local ambient temperature and humidity conditions for improved stability.
The oxygen sensor cable can be made to any length up to 25m and there are a choice of sensor mounting options including aluminium and stainless manifolds as well as vacuum fittings (ISO-KF and CF). The analyser has fully programmable analogue (voltage and current) outputs and alarm relays as well as RS232 / RS485 digital signalling as standard. In addition to the standard Rapidox digital communications protocol and software, Modbus-RTU is included as standard. The analyser is designed specifically for seamless integration to PLC systems. Finally, the Rapidox 2100-OEM-RSB-WALL complies with EMC Directive 2004 / 108 / EC. UL/ETL Certification Number: UL-61010-1.
Features
Zirconia sensor supplied with bespoke cable
IP65 wall mount polycarbonate enclosure
Fast and accurate measurement of oxygen
Pre-calibrated sensors for uninterrupted service
Analogue and Digital outputs
Data logging software
Two programmable alarms
Type K thermocouple option
24Vdc 20W power
Complies with EMC Directive 2004 / 108 / EC. UL/ETL Certification Number: UL-61010-1
Product Specification
| | |
| --- | --- |
| O2 Sensor Range | 10-20ppm to 100% zirconia version. 10-26 extended range available on request |
| O2 Sensor Accuracy | ±1% of the actual measured oxygen content OR 0.5ppm (whichever is the greater) |
| Optional H2O sensor | -100°C to +20°C dp. Supplied on 2m cable with sample chamber |
| Optional Pressure sensor | -1 to bar vacuum, 0-5 and 0-10 bar gauge pressure as standard. Supplied on 2m cable with sample chamber. High precision versions are available. |
| Thermocouple (included) | Type K, range 0-1250°C, ±1°C |
| Sample connections | Nipple or Swagelock |
| Warm-up time | 1-2 minutes at 20°C |
| Voltage outputs | 0-5V (0-10V on request) |
| Current outputs | 4-20mA |
| Digital outputs | RS232 / RS485 & Modbus RTU |
| Max Sample Gas Pressure | Up to 10 bar gauge (200bar burst pressure) |
| Max Sample Gas Temperature | 650°C |
| Ambient Operating Temperature | 5-35°C 0-95% RH non condensing |
| Calibration | Any two or three gases – Pre calibrated Sensors Available |
| Display | OLED display & keypad on enclosure version |
| Supply Voltage | 24V VDC +/0.1V |
| Dimensions | Enclosure Dimensions – 132 x 80 x 70 mm |
| Weight | <1kg |